Blog > Post
MS Access drops in DB-Engines Ranking
von Paul Andlinger, 2. Mai 2013
Tags: DB2, Microsoft Access, MongoDB, PostgreSQL
When we made the first edition of our ranking, we were surprised to see MS Access at rank #4, right amongst the grown-ups. Since then, it has lost one rank to PostgreSQL and now another one to DB2. If the current trend continues, MongoDB will be next.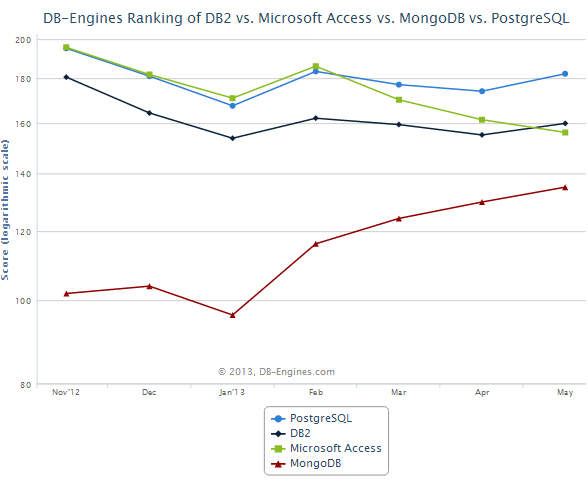 Other remarkable changes in the May Ranking:
Some people contacted us to ask for more systems to be included in the ranking. We are always grateful for any feedback, and open to suggestions.
Teilen sie diese Seite mit ihrem Netzwerk