Matthias Gelbmann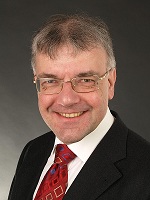 Matthias Gelbmann is co-founder, Managing Director and consultant at solid IT in Vienna, Austria.
Matthias Gelbmann studied computer science and applied mathematics in Vienna. His areas of expertise include database management systems, artificial intelligence, compiler construction, embedded software, Internet and software processes. Prior to joining solid IT, he worked at Alcatel, Bank Austria Group and Philips as Software Developer, Software Architect, Software Quality Manager, Project Manager and Line Manager.
In recent years, Matthias Gelbmann mainly focused on the question of how to optimally use different database management technologies.